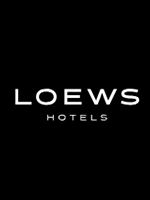 We believe that when people travel they want good old-fashioned service combined with the newest amenities. So at Loews Philadelphia you'll find the perfect balance of both. And while our service is top drawer, it's never intrusive. That makes us the perfect option of any luxury hotel in Philadelphia when traveling for business or leisure. Here, when the temperature dips below freezing, you can still take a dip in our heated indoor pool. Unwind in our his-and-hers Steam Rooms and Saunas after a workout in our oversized, sun-soaked Fitness Center. Loews Philadelphia has in-the-know concierges so we can assist with everything from event tickets to arranging a personal trainer to recommending the best Italian restaurant in town.
Visit Loews Philadelphia Hotel for more details



Warning!
Future Watchers is not afiliated with CDM Media. The link on their website to ours does not indicate any relationship, and appears to be intended to deceive.